lugosi-x asked: love you v-jayjay!
Got an interview for Cambridge University today. Possibly the happiest I have been, ever. Fingers crossed!
"The greatest thing you'll ever learn, is just to love and be loved in..."
What is the point of making a sequel when it has virtually the exact same plot and pacing as the original, but in a different setting and with considerably less laughs? I'm talking about you Hangover 2! I actually got more enjoyment out of watching Scream 4 and that's saying something. Bad movie people for making things just for casheesh.
"I was never really insane except upon occasions when my heart was touched."
– Edgar Allan Poe (via lipsticksmiles)
Anonymous asked: You're nothing but a tacky, whining malcontent.
When are you going to grow the fuck up Emma?
Real happy. Doing a fast-track course at Peterborough Adult College at the moment and it's so nice being back in education - never thought I'd say that, EVER. Then come September, I'm gonna be bogged down with coursework and even less of a social life so I can go off to uni far, far away come 2012. CANNOT BLUMMIN WAIT.
Post-Midnight Ponderings.
Seriously hate it when you're not speaking to an old friend and you can't for the life of you remember why and/or realise that it was petty in the first place. Reading through old entries on this thing has made me horribly reminiscent of old, good times and I can't help but miss them. I have a lot of good things going on in my life right now, but can't help but feeling...
So today I decided I didn't want to have black hair anymore… 2 lots of colour b4 (that amounts to about 4 hours of applying, washing, rinsing, drying), ended up considerably lighter and looking like a weasley. Then I put on a supposedly red hair dye, only to end up with my hair looking more black than ever with a red shine and crappier condition. Seriously considering this to be some...
9pm - 3.45am, 10pm - 3am, 11am - 3pm, 10pm - 4am, 4pm - 2am. Hope everyone enjoys their bank holiday weekend, cuz I sure as hell won't at work.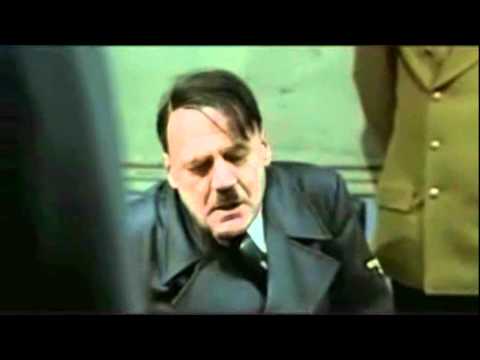 You have to take life with a pinch of salt,...
plus a slice of lemon…and a shot of tequila.
So instead of being able to enjoy the lovely sun, I'm sat indoors filling out a million and one job application forms because I refuse to work much longer in a place that reminds me more of a schoolyard than a work environment. On the plus side, turns out I'm owed over £1000 in tax from previous jobs. Hello holiday!
Petty annoyance of my life: really wanting to watch a certain film, then realising someone's 'borrowed' it. Sick of lending out any of my stuff and never seeing it again.
Just been running for the first time in about 6 years; genuinely thought my heart was gonna explode out my mouth. Even so, I'm excited about going again tomorrow, swimming and trying to get a whole load healthier. Cutting out alcohol aswell! Bring it.
N-Dubz - Ouch, should not be available on karaoke, EVER. I will spend the majority of my life trying to rid that memory from my mind. I do however love love lovvvvveeeee Charli and Mr Lloyd being back in my life <3
Trip #2 to Egypt in June, getting drunken fo free, hotel on the beach, food & flights - £350. Watching Mcdoom trying to avoid getting a tan with her own personal sun parasol in 40 degree weather for 7 days - priceless. Must save pennies immediately!!!
Tell me just how dangerous is second best
You've settled for less and I'm sure you'll settle again.
Egypt. All I can say is, you can smoke indoors and mcdonalds deliver. They've got it sussed. On the down side, my tan lines are absolutely ridiculous. Nice week away in the sun spending quality time with my mom and dad, but I'm very happy to be home. Now must prepare myself for drinkathon tonight to make up for missing the boyf's 21st :D
Bed Bound.
Haven't been this ill in absolutely years. I have a chest infection, ear infection and flu all at once. Joy. Living by yourself when you have said chest infection teamed with asthma…not fun. Want my bed to swallow me whole, that or have gallons of oxygen pumped into me. Bleugh.
I can almost guarantee that if I'm given a choice between two things in life, I always choose the wrong one. That or 'the grass is always greener'.
Going to be here in Egypt in just 29 days for one whole week of sun, sand and sea. Cannot wait :) Also booked my train tickets last night to venture to Nottingham next weekend for Miss Winterton's birthday insanities, eeep! Excited for gig tonight and good times this coming month.
Sometimes, dreaming is fantastic; I've just come up with a solution to a problem I've had for over 5 years. Yippeeeeee, I hope. Fuck-a-you college :)